Smart City and
Environmental Solutions
Complete solutions that drive growth,
connect people and help us protect the environment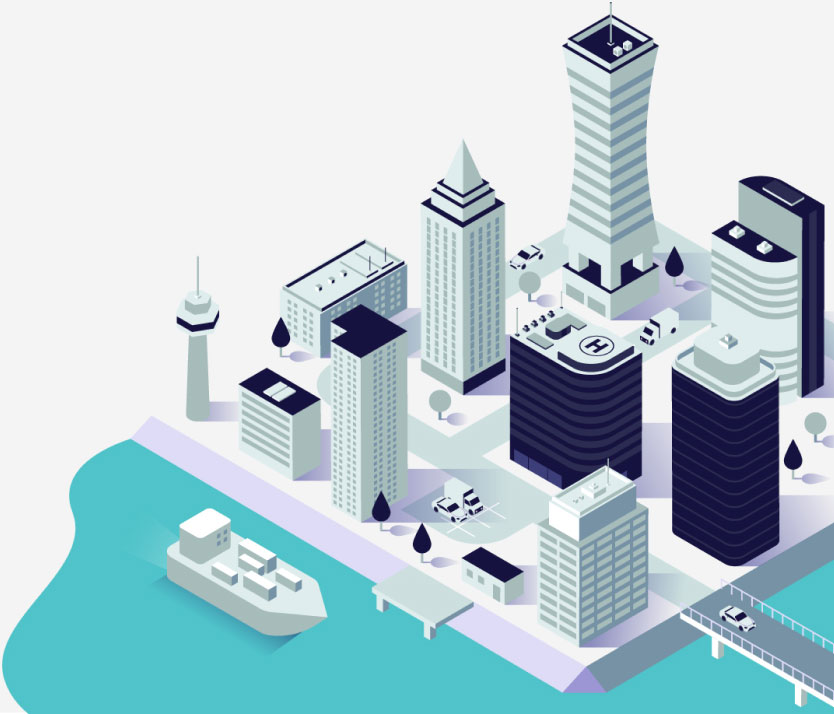 Smart City Platform
ADVANCED TECHNOLOGIES FOR SMART CITIES OF THE FUTURE
Smart platform for building and managing sensor networks that create informational societies and enable user-driven innovation and efficiency across cities and governments.
Fully Integrated Digital Environment
Integrated patform that facilitate information and knowledge flows to connect urban,
innovation and digital environments for learning new information,
predicting future insights and making informed decisions.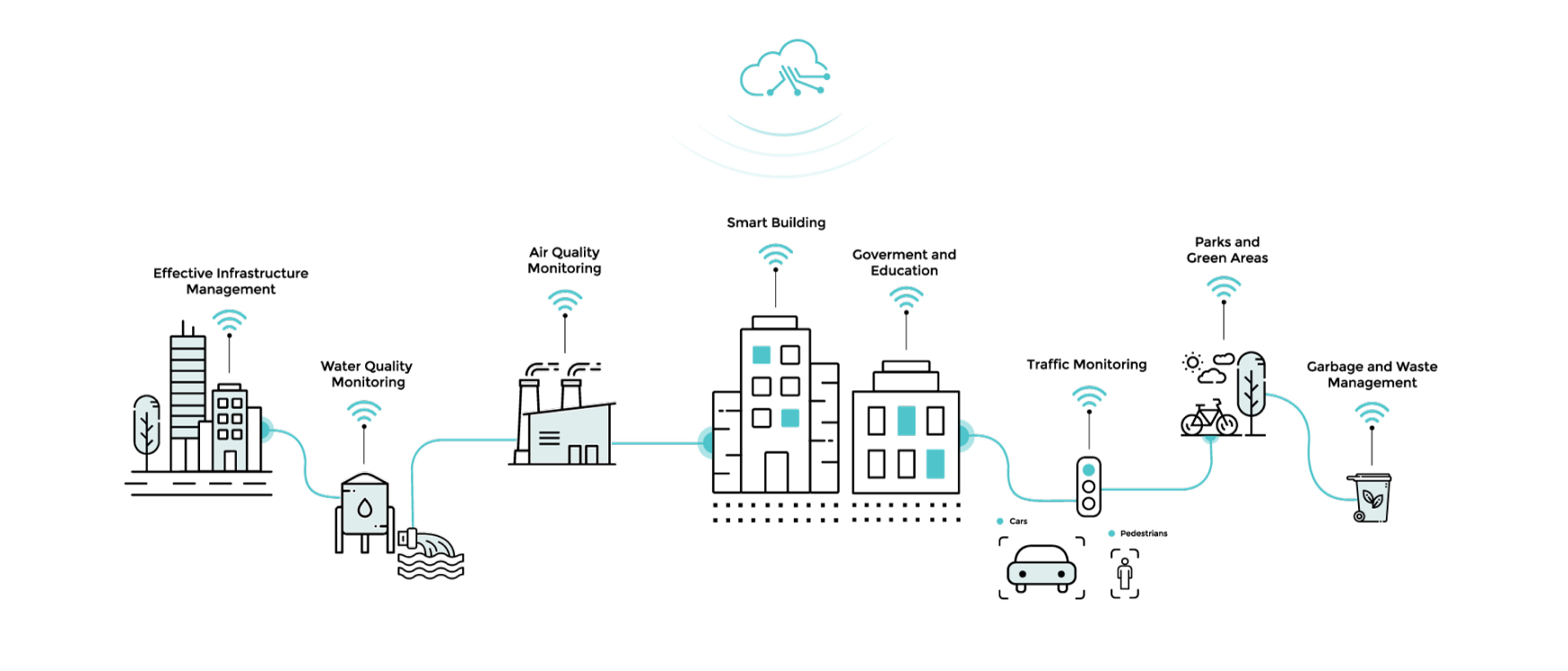 Air Quality Monitoring
MAIN FEATURES
Real-time monitoring of gases, particulate matter and meteo data
Identication of areas and locations where Air quality standards are above the limits
Calculation and visualization of AQI (Air quality index)
Data connectors to variety of air quality data portals and Environmenent agencies
Water Quality Monitoring
MAIN FEATURES
Continuous monitoring of water quality in rivers, streams, lakes and water reservoirs
Instant and statistical information of physical, chemical or biological status of water resources
Water level monitoring and early identification of flood risk and other anomalies
Variery of parameters necessary for decision-making and implementation of effective pollution control measures
Traffic Monitoring
MAIN FEATURES
Data aquisition of all participants in the urban traffic such as pedestrians, cars, and bicycles
Use of statistical data to optimize traffic lights and other decisions within wide range of urban planning activities
Platform Features
Flexible event engine for instant notications related to sensory data from devices and data channels
Advanced data analytics and charting components for visualizing and analysing sensory networks data
GIS functionalities for easy identication of devices, events and alarms on the map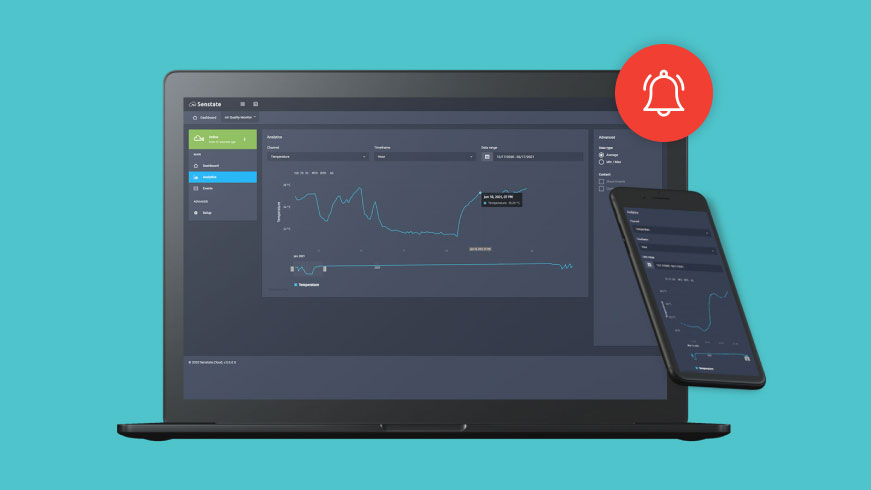 Our Vision
To build solutions that drive growth, connect
people and help us protect the environment.
Trusted by business, public
and education