Senstate Background
Noise Monitor
REAL-TIME AMBIENT NOISE LEVEL MEASUREMENT
AND CONTINUOUS NOISE EXPOSURE MONITORING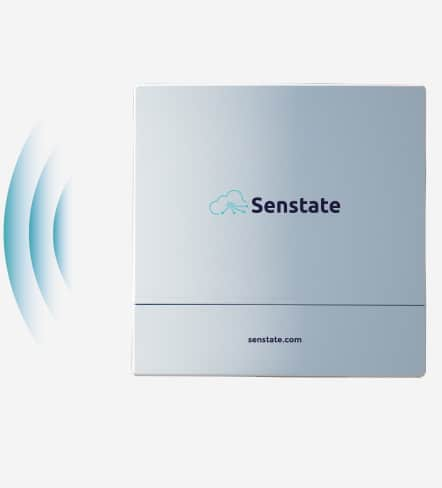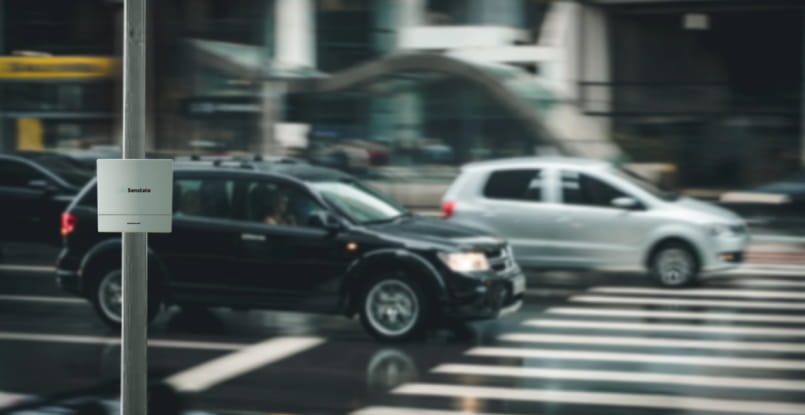 The Device
ENSURE THE LOWEST CITIZEN'S DISCOMFORT BY MONITORING AMBIENT
NOISE LEVELS AND DEFINE DATA-DRIVEN ACTIONS FOR REDUCING
THE NOISE POLLUTION
Senstate BNM is a cloud-connected device for precision monitoring of background noise for outdoor use with a wide range of applications that require real-time data reporting in urban or non-urban areas.
The device transmits data via WiFi, 2G or LoRaWAN connectivity to a secure platform, where variety of features such as data analysis, events and alarms and regulator comliance are available. Senstate BNM can be used to create noise maps in cities, to monitor the regulatory limits for ensuring the low level of discomfort in citizens exposed to noise and many more.
Core Features
Cloud technologies
Cloud connected, plug-n-transmit device that only requires WiFi, LoRaWAN or 2G/3G connection to broadcast noise level data to secure cloud services for further processing and analysis.
No engineering effort
No engineering effort is required for the device to start operation. Just mount it and connect it to the respective communication channel. Simple and straightforward.
Live data streaming
Real-time streaming of noise level data with sampling rate of as low as 30 seconds for gaining the complete picture even on the lowest time frame scale.
High grade components
The device incorporates the highest class electronic components from world known producers to accurately detect noise levels in 24/7 mode of operation.
Frequency spectrum filters
Advanced calculation on firmware level of the A-Weighting frequency filter that most closely matches how humans perceive sound and is used for evaluation of environmental sounds, in full complience with the regulatory frameworks.
IAQ Index
Track the the different time ranges within the day – the morning, evening and night periods as per the defined levels of equivalent noise level in dB(A) in the respective regulations
Track regulatory compliance
Track the dB noise level continuosly over time to ensure the location in your city or industry is in full regulatory compliance and obtain all needed data to take better decisions towards increasing the citizen's comfort.
With all the data on hand and thanks to the interactive data visualization tools, you will be able to implement data-drivven decision making in the proccess of determining the noise contributors and define effective actions to reduce the backgraoun noise pollution.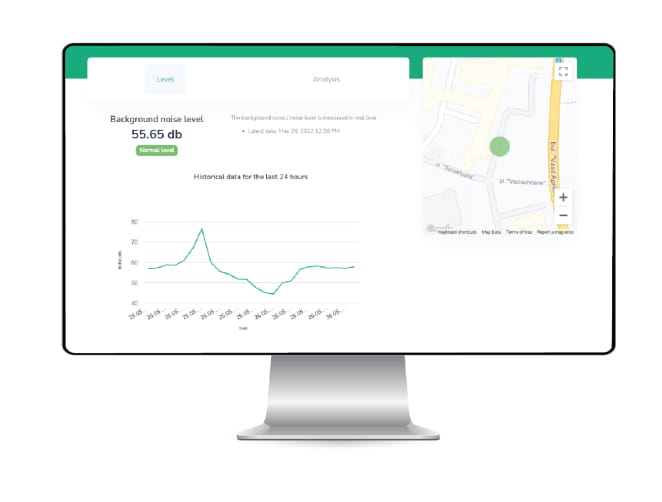 Information broadcasting
ENSURE THE LOWEST CITIZEN'S DISCOMFORT BY MONITORING AMBIENT
NOISE LEVELS AND DEFINE DATA-DRIVEN ACTIONS FOR REDUCING
THE NOISE POLLUTION
Broadcasting live data to citizens shows that you are engaged with the environment and creates a feeling of responsibility and openness.
Use our Senstate CloudBox device to broadcast live noise information on any outdoor or indoor screen, use our Open Data services to build visualization components or integrate the data to third party systems. You can also make the data accessable to citizens and the society by enabling the Public Map visibility option to visualize the device into our public live map.
Interested further?
Interested to know more about the Senstate Water Quality Station,
to discuss idea or project?