Senstate Urban Air Quality Station
PRECISION DEVICE FOR MONITORING, DETECTION AND LOCALIZATION OF OUTDOOR AIR POLLUTION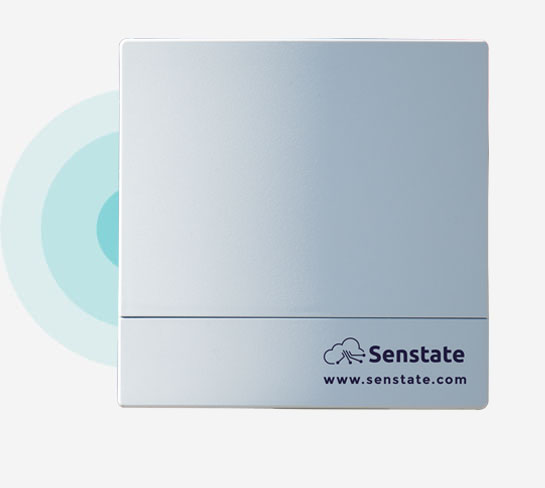 Applications
Industrial Areas
Heavy Traffic Zones
City Parks
Neighbourhoods
Schools and
Universities
Tourist Destinations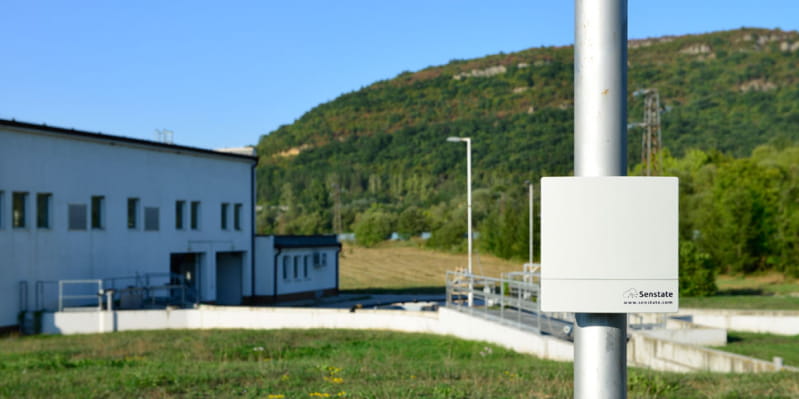 The Device
COMPACT AND INDUSTRY GRADE AIR QUALITY DEVICE
Sensate Urban Air Quality Station is a precision, industry grade device for air quality monitoring that is specially engineered for use in urban and outdoor environments.
The device is equipped with high-class sensory components and advanced networking technologies for a wide range of applications in the public, education and the private sector.
Core Features
Ultra compact
Specially designed for ease of use on any possible location without the need of extra engineering effort. Compact device that will fit to any outdoor or indoor architectural style.
Backup power supply
Integrated high reliability lead acid battery pack to assure continuous operation and data integrity in the event of main power supply disruption.
Plug-n-transmit
No need of engineering staff to install and connect the device. Plug the device and it starts transmitting data to secured cloud services via WiFi or the build-in 2G/3G modem.
High grade components
The device incorporates the highest class electronic components from world known producers to accurately detect pollutants in 24/7 mode of operation.
Data integrity assurance
Highest possible data reliability by using a built-in tamper protection system that detects events of enclosure damage or other compromise of integrity.
Cloud technologies
A device that transmits more than 50 000 sampling points per month for each separate parameter measured. Browse ultra density data or detect anomalies even on a minute basis.
Cutting Edge Technologies
CUTTING EDGE SENSING TECHNOLOGIES COMBINED WITH INNOVATIVE AIRFLOW
SYSTEM FOR AIR SAMPLING INSIDE THE DEVICE ENCLOSURE IN FULLY
CONTROLLED ENVIRONMENT
MEMS Technology
Micro-electromechanical system (MEMS) sensor technology capable of detecting gas traces to the level of ppb (parts per billion)
Laser Scattering
High-precision laser technology for sampling the distribution of fine particulate matter and concentration data
Electrochemical Analysis
Electrochemical gas sensing technology that measure the concentration of variety of target gases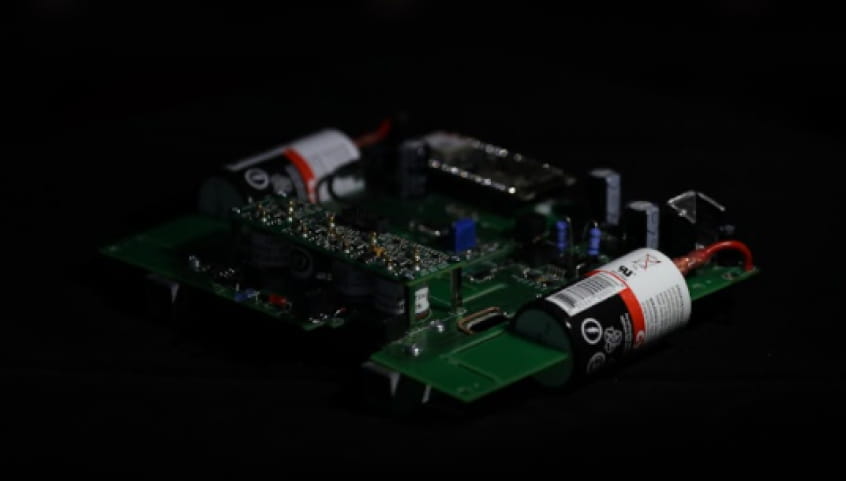 Build-in sensors
Ultra precise, factory calibrated pack of sensory components for data
aquisiton of air QUALITY and OTHER environmental parameters
Temperature
Monitor the outdoor temperature and set alarm levels that might be dangerous for citizens or sensitive groups
Humidity
Monitor the urban humidity levels to identify problematic regions with high risk of mould growth or damage of the public infrastructure
Pressure
Gather data about the atmoshperic pressure for the purpose of advanced weather analysis and forecasting models
Particulate matter
Sampling of the full range of particulatte matter from PM1, PM2.5, PM4.0 and PM10.0 as well as the average particle size
Background noise
Monitor the background noise in the region to detect peak noise levels that may cause annoyance among citizens
Extension Sensory Pack
Extend the device with the gas sensory pack covering the most common
gas pollution sensors or chose from majority of other options
SO2
Sulfur dioxide (SO2) is a gaseous air pollutant composed of sulfur that forms when sulfur-containing fuel such as coal, oil, or diesel is burned.
NO2
Nitrogen dioxide is volatile pollutant that forms when fossil fuels such as coal, oil, gas or diesel are burned at high temperatures
CO
CO is a colorless, odorless gas that can be very harmful. The greatest sources of CO to outdoor air are cars, trucks and other vehicles or machinery
O3
Ozone is formed through chemical reactions between natural and man-made emissions of nitrogen oxides and volatile organic compounds in the presence of sunlight.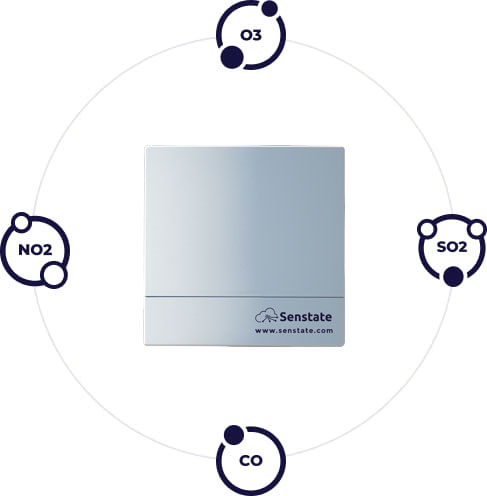 User Engagement
Create engagement and raise awareness among users
Broadcast live air quality data to any screen thanks to our Cloud Box device to keep citizens informed about the the air quality. Use the dashboard for educational purposes by enabling the knowledge functionality that displays interesting facts about the environment.
Or just put your Senstate's urban air quality station in Open Data mode to display the air quality data on our live public map.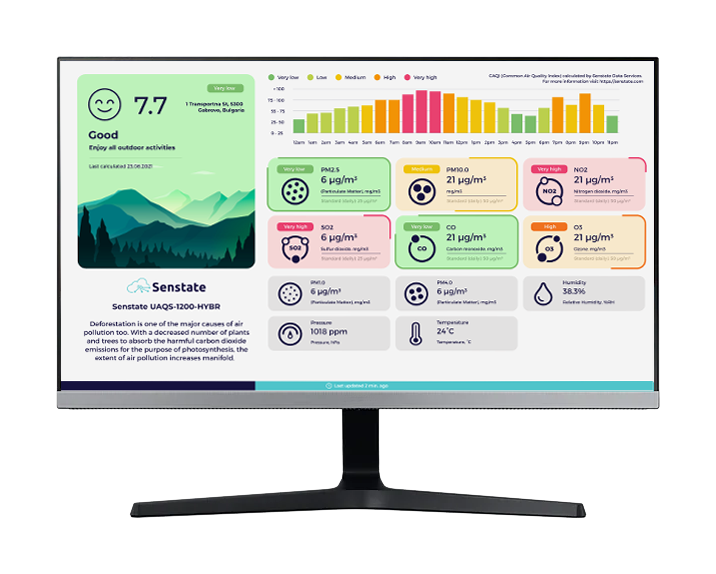 Interested further?
Interested to know more about Senstate Urban Air Quality Station, to have quotation, discuss idea or project?