Senstate Indoor Air Quality Monitor
ADVANCED INDOOR AIR QUALITY DEVICE FOR REAL-TIME MONITORING AND POLLUTION DETECTION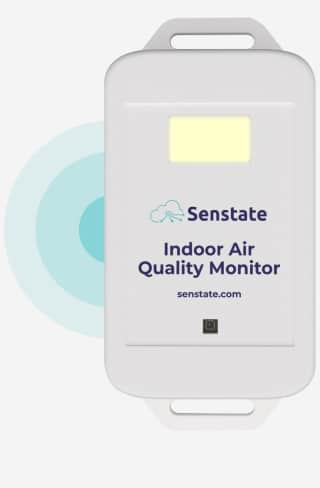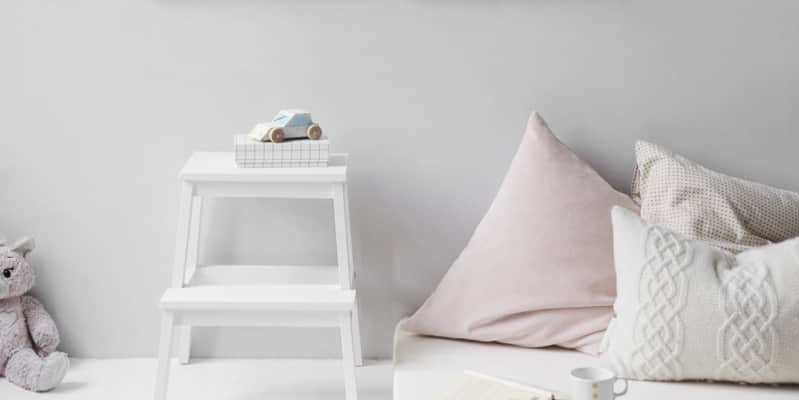 The Device
KNOW THE AIR YOU BREATHE AND DETECT POLLUTION LEVELS
Senstate IAQM is a cloud-connected monitoring device for precision real-time measurement of the air quality in inoor conditions. It has wide range of applications that need real-time reporting and detection of pollution levels. The air quality monitor is a plug-n-transmit type of device that sends data over WiFi connection to a secure data proccessing platform, whwre advanced features such as data analytics, events and alarms, reporting and GiS functionalities are available for the user.
Senstate IAQM is a high-class factory-calibrated device with custom calibration features for the most advanced use-cases in the industry, home, government and businesses.
Core Features
Cloud technologies
Cloud connected, plug-n-transmit device that only requires WiFi to broadcast air quality data to secure cloud services for further processing and analysis.
Factory calibrated
Factory calibrated device with high-level of sampling precision and custom calibration features that allows the device to be re-calibrated and verified.
Live data streaming
Real-time streaming of air quality data with sampling rate of as low as 30 seconds for gaining the complete picture even on the lowest time frame scale
High grade components
Highest class electronic components from world known producers to accurately detect air quality levels in 24/7 operation mode.
Reccomendation engine
Recommendation engine for the impact and the suggested action based on an approved specification from the German Federal Environmental Agency.
IAQ Index
Embedded calculation of the Air Quality Index, including the classification and color-coding in the cloud as well as on a LED indication on the device.
IAQ Index
The indoor air quality index (IAQ) is an algorithmically calculated parameter based on approved specification. The output of IAQ is tightly related to various conditions that affect the health, comfort and well-being of indoor occupants. Poor AQI is usually linked to sick indoor environmental syndrome, reduced productivity, and impaired learning in schools.
The Senstate's Indoor Air Quality device uses proprietary algorithms to calculate the IAQ index based on approved specification. Use the IAQ's output to track the health levels, check the reccomendations and browse history data to identify problematic spots over time.

Build-in sensors
Gain actionable insights about the indoor air quality and instantly reveal the whole picture thanks to a carefully selected set of sensory components.
Temperature
Monitor the indoor temperature to ensure that comfortable levels are present and drying of skin and nasal is prevented
Humidity
Monitor the indoor humidity to prevent forming mold and mildew and achieve the recommended living conditions for humans
Pressure
Monitor pressure extremums to ensure the conditioned air does not escape the room causing costly energy concerns or vice-versa
CO2e
Carbon dioxide equivalent is a standard unit for measuring carbon footprints, which includes the CO2 and other greenhouse gases.
bVOC
The bVoc (breath VOC) represents the most important compounds in an exhaled breath of healthy humans.
IAQ
Track the Indoor Air Quality Index in real-time and be in sync with the recommendations based on the specific index value
Interested further?
Interested to know more about the Senstate Indoor Air Quality Monitor,
to discuss idea or project?