Senstate Environmental Radiation Monitor
REAL-TIME MONITORING OF ENVIRONMENTAL RADIATION FOR RADIOACTIVITY DETECTION AND EARLY WARNING OF RISKS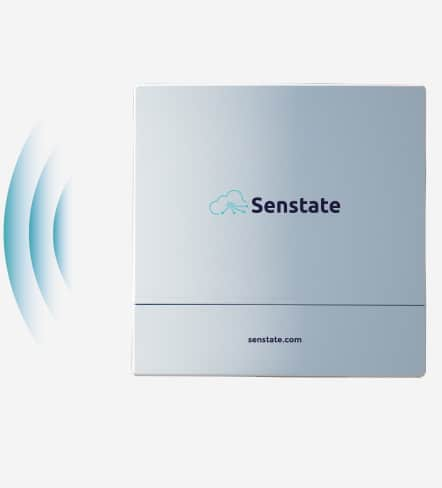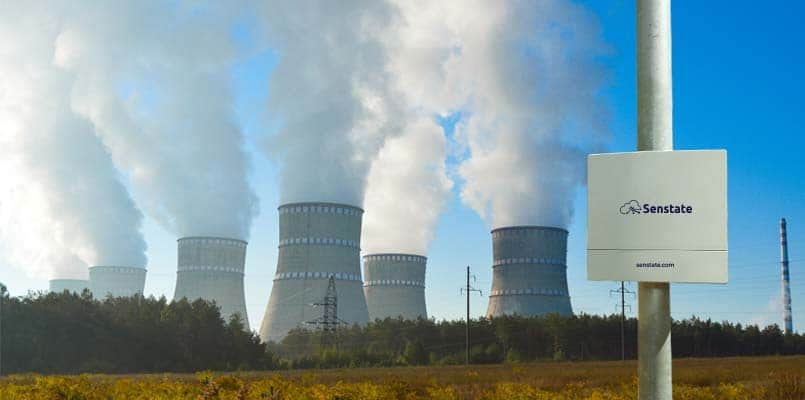 The Device
REAL-TIME ENVIRONMENTAL RADIATION MONITORING
Senstate ERM is a cloud-connected device for real-time monitoring of ambient radiation in outdoor or indoor conditions. The device incorporates advanced sensing components for detecting beta (electrons), gama (photons) and X-rays radiation with high immunity to RF and electrostatic fields.
Senstate ERM is a plug-n-transmit type of device that sends data over WiFi connection or 2G/3G network to a secured Cloud platform where advanced features such as data analytics, events and alarms and GiS functionalities are available.

Core Features
Cloud technologies
Cloud connected, plug-n-transmit device that only requires WiFi to broadcast background radiation data to secure cloud services for further processing and analysis.
Wide range of applications
Embedded temperature compensation that allows the device to be used in both indoor and outdoor conditions with wide temperature range of -30 to +60 degrees celsius.
Live data streaming
Real-time streaming of radiation data with sampling rate of as low as 30 seconds for gaining the complete picture even on the lowest time frame scale
High grade components
Highest class electronic components from world known producers to accurately detect radiation levels in 24/7 operation mode.
High precision sampling
High precision radiation sampling with detection sensitivity of 5 cpm/µSv/h and range of dose rate 0.1 µSv/h to 100 mSv/h
Ultra compact
Specially designed for ease of use on any possible location without the need of extra engineering effort. Compact device that will fit to any outdoor or indoor architectural style.
Early warning and public
data reporting
Use the build-in features for alarms and events in the Cloud system to instantly notify the respective users about reaching predefined radiation levels or integrate with any third-party systems through our API.
Use Open Data to implement public data reporting in environmental portals, web apps, live maps or build simple widgets that can be used in websites or interactive dashboards.
Sensing Capacity
Precision detection of radioactivity in medical environment, nuclear safeguards, labs, urban environments, military, industry and more.
Measurement range of dose rate
0.1 µSv/h to 100 mSv/h
Pulse count rate
5 cpm ± 15% for 1 µSv/h radiation dose rate
Detector sensitivity: 5 cpm/µSv/h
5 cpm ± 15% for 1 µSv/h radiation dose rate
Interested further?
Interested to know more about the Senstate Environmental Radiation Monitor, to discuss idea or project?